We make elevator management as easy as riding an elevator
Although you may have no idea how an elevator works, you know you can control it. Quite simply, with just a few buttons.
That brought us to the question at VIEW: "If we can do that for elevator riding, why can't we do that for elevator management?"
Our mission at VIEW is to bring order to the chaos and to make elevator monitoring & management smart, safe and simple.
VIEW LiftBook sets standards in terms of digitization with closed control loops and manufacturer independence as well as transparency and deep insights at the system and market level, combined with ultimate security for the operator against liability claims.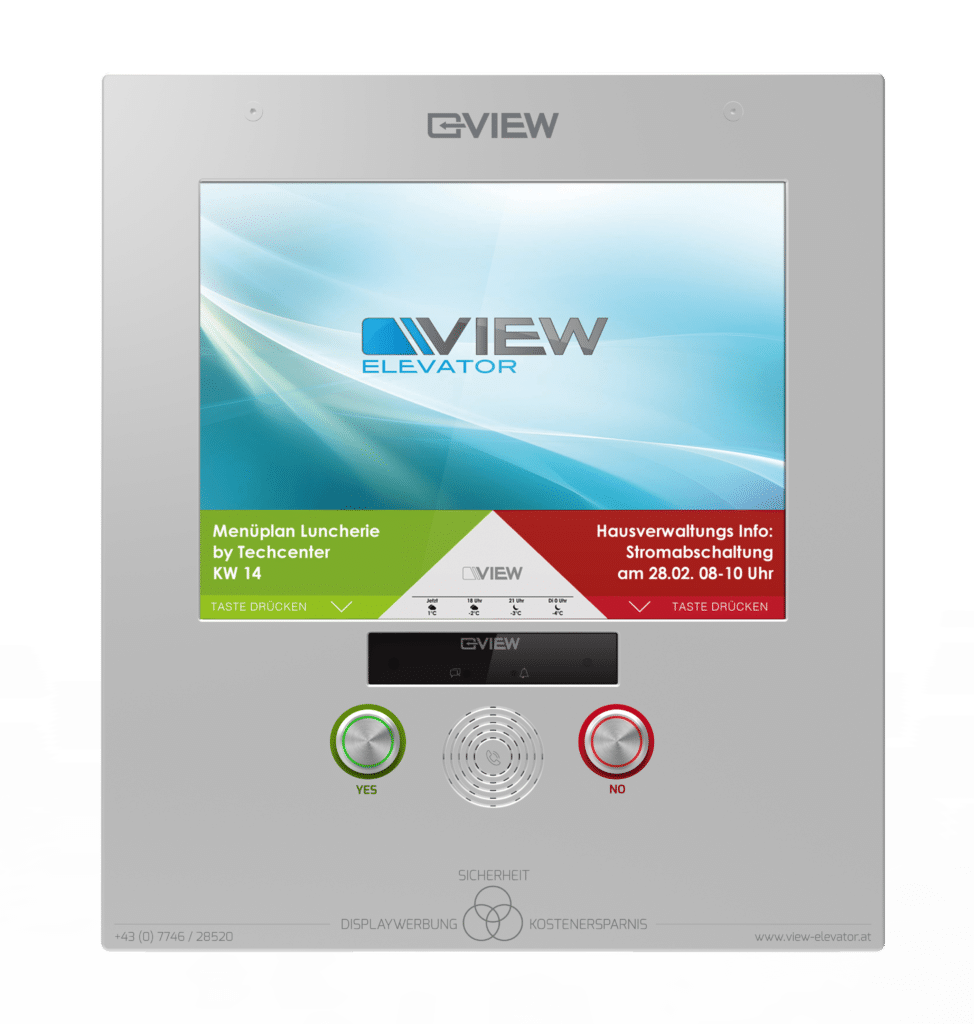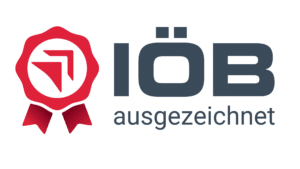 Elevator emergency calls rethought
Thinking barrier-free and creating solutions that go beyond traditional rules – that is what VIEW Elevator is all about. We are looking for innovations outside the comfort zones of the existing rules of technology. That is why we drive the development of technology and see the "state of the art" not as our goal, but as a platform for our innovations.
Two-senses emergency call system
Elevator laws provide for two-way communication systems for the operation of elevators. The Disability Equality Act and standards such as DIN 18040 and ÖNORM B1600 require that emergency call systems are designed according to the two-senses principle. VIEW fulfills these requirements 100%.
We make the emergency button superfluous
Consequently, the further developed emergency call system VIEW 2 is the world's first autonomous emergency call system. With depth sensors and artificial intelligence, VIEW 2 recognizes emergencies and independently requests help. Even when nobody can press the button.
The advantages of elevator management with VIEW Elevator
With VIEW Elevator you benefit on many levels. This makes elevator management easier, clearer and more efficient.
Liftbook
Elevator infotainment
Elevator emergency call
Analog telecommunications obsolescence
auto responsive emergency call system
Embedded and in real time
Zero false alarms
False alarms are excluded
Our services
With our services you optimize your elevators for the passengers and for your administration in the background. Here you get everything from a single source!
Document management system
Operator responsibility management
Two-senses elevator emergency call
False alarm detection, VIEW Eye
Vandalism detection, VIEW Sense
Emergency detection, VIEW Sense
Contact
"*" indicates required fields
Customers & partners
A few of our customers & partners whom we have already been able to support with our solutions for digital elevator management and infotainment.
Awards & certificates
Our awards and certificates that we have earned with our solutions for digital elevator management and infotainment