Digital notice in real time
The contemporary further development of the bulletin board enables the distribution of information for the house community at the click of a mouse. The "notice" is shown digitally on an interactive display. Content can be set or removed from the PC or mobile device in a targeted, convenient and real time.
With the digital notice media manager from VIEW, house rules, reading dates, events, services and much more can be easily set online. Content from other providers can also be displayed via the interface – for example information on local public transport in real time. Optionally, you can also use a new source of income with VIEW elevator advertising.
Each house can be supplied with both general and individual information. The navigation is intuitive and easy to use for all age groups.
The digital board is the contemporary advancement of the bulletin board. Information for the house community is presented digitally on an interactive display. The interactive screens do what should be standard, especially in crisis situations: fast and, above all, secure communication.
Good reasons for the digital notice in the elevator:
1. Timeliness and control
Using the web-based VIEW app, property managers can easily organize the content that is shown on the displays for tenants. With just a few clicks you can control whether a message is published in a single building, in the entire inventory or in individually grouped objects. The content is shown in real time on the displays and can be updated at any time – conveniently from your desk. Driving to the objects is not necessary and the administrative effort is reduced considerably. The tenants benefit from up-to-date information.
2. More security
The tenants can always be sure that the messages displayed are authorized and verified by the property management. The property management can rely on their information reliably reaching all residents. In addition, the use of the digital notice has been shown to reduce the risk of vandalism.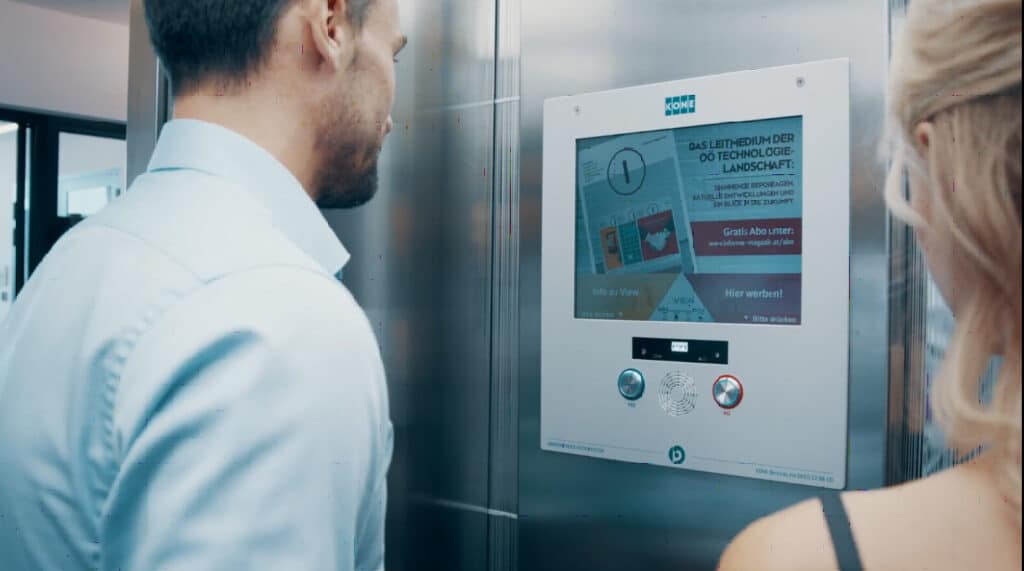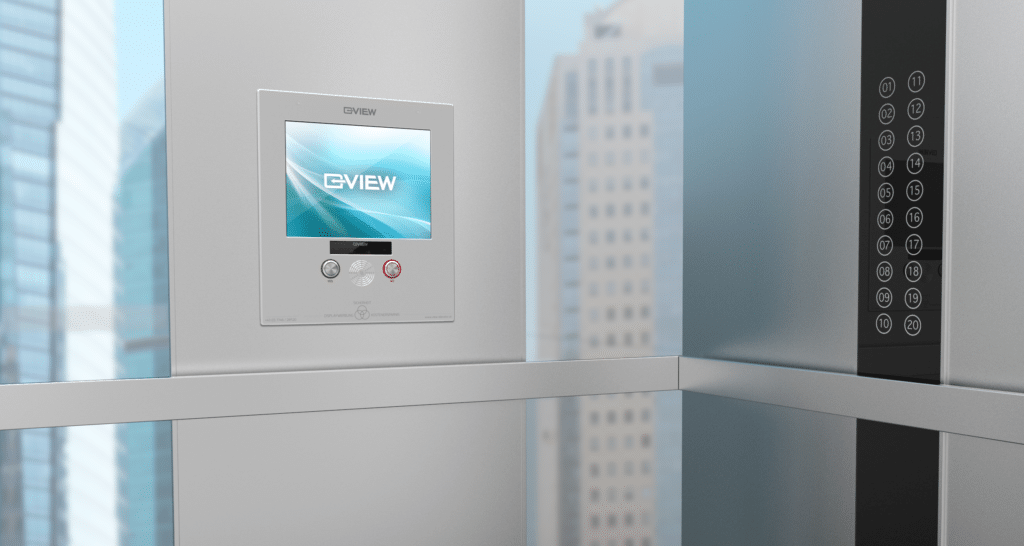 3. Appreciation of the stock
The digital boards look high-quality and visually enhance elevators and entrance areas. An information screen looks clearer and more modern than the classic paper notices and attracts more attention with animated displays. In addition, the InfoScreens are a clear sign that digitization has arrived in the building.
4. Reach everyone
Unlike a tenant app or a tenant portal, the VIEW digital notice reaches all residents.