Light grids and light curtains for elevators are the established technology for protecting passengers from accidents with the doors. Their use has been described in relevant elevator standards in many regions and some of the base models meet the standards. Deep sensors can soon replace light curtains and significantly improve the protection of users, elevator systems and transported goods.
Most light curtains for elevators are limited to a two-dimensional detection area. This means that detection is only possible as soon as there is an object between the elevator doors. With a three-dimensional monitoring area, the presence of objects in the loading area can also be detected. This enables an earlier signal to be sent to the elevator doors when an object is approaching, which increases safety and reduces the risk of a collision with the doors.
3D detectors offer advantages for many installations. However, they are particularly important in high-traffic areas, e.g. For example, when passengers run to reach the elevator, queue in front of the cab or carry large objects such as shopping carts with them.
VIEW uses its patented VIEW DoorSense – just in time for Interlift 2019 TM Solution is an innovative technology that can perceive, understand and interact with its environment and learn on the basis of artificial intelligence (AI).
Instead of a light grid, a depth camera is used, whose depth and RGB sensors (imagers) have wide-angled optics. This means that not only a limited number of light rays are recorded, but a "stereo vision" for calculating the depth and for recognizing objects and situations in their context.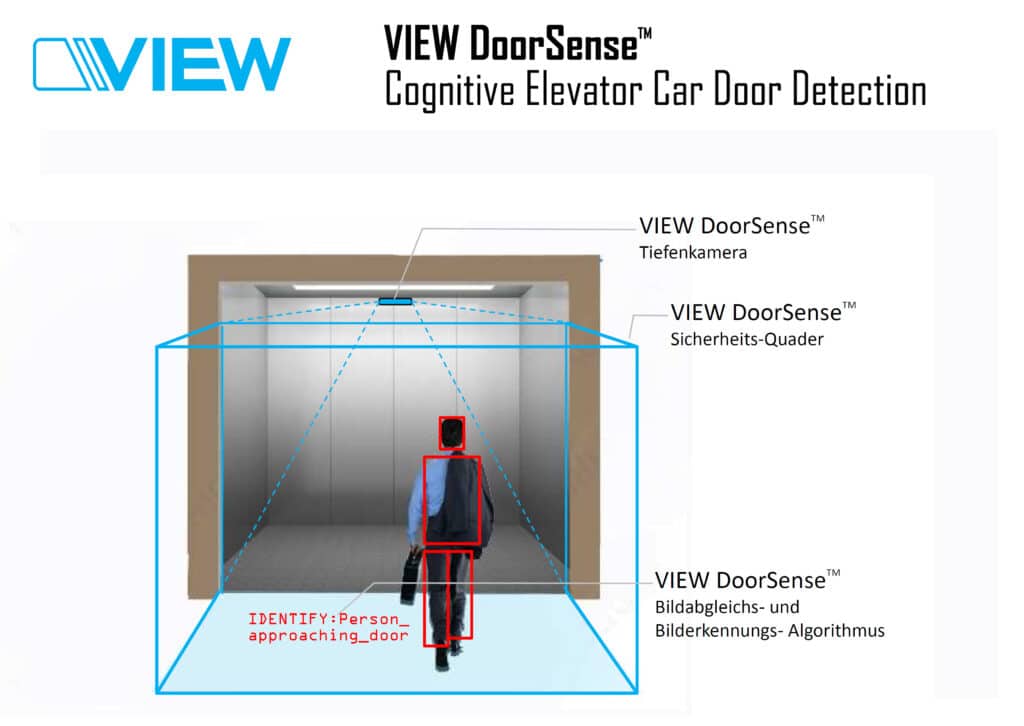 The stereo vision is captured by a left imager and right imager as well as an infrared projector. The infrared projector projects static IR patterns to improve depth accuracy in low-texture scenes. The left and right imagers capture the scene in the defined safety cuboid and send the raw image data to the video processor, which uses correlation points on the left to the right image and via the change between a point on the left image and the right image, depth values for each Calculated pixels in the image. The depth pixel values are processed to create a depth box. Subsequent depth frames create a depth video stream.
An algorithm calculates and recognizes defined objects and situations from the deep video stream and controls the door depending on the situation. This increases passenger safety and significantly reduces the risk of accidents on elevator doors. This has many other positive effects, such as: E.g. higher availability of the elevators, lower repair and downtime costs as well as lower liability costs for the owners of the systems.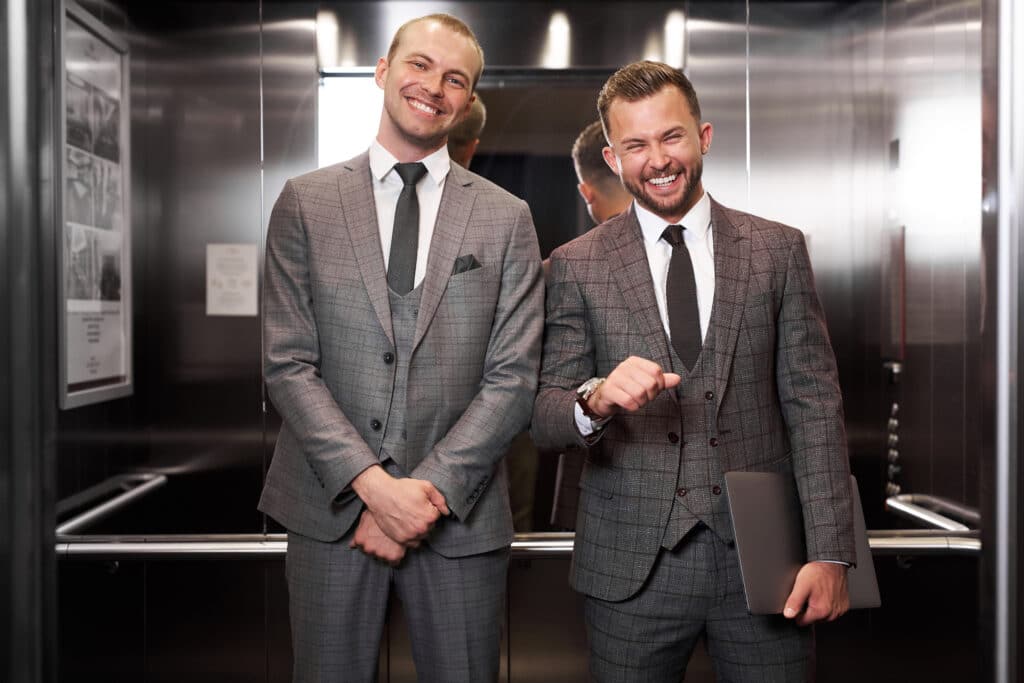 VIEW DoorSense TM Instead of a two-dimensional zone in the door area, it monitors a freely definable security cuboid
More than just presence detection – VIEW DoorSense TM is able to recognize people, objects and situations and – supported by artificial intelligence – to control the appropriate door behavior.
The "3D" security cuboid guarantees extended protection in the door area
The risk of injury to passengers and pets from landing doors is significantly reduced
Door damage from shopping carts, forklifts or hospital beds is prevented
The door open hold time is reduced and the efficiency of the elevator is increased